Last month we released How to Diagram Any Sentence, a skill-building book that pairs with our title, The Diagramming Dictionary. This practice book offers over 100 exercises (with an answer key). 
The parent title, The Diagramming Dictionary, teaches rules for diagramming every kind of sentence. However, we realized that many students need more examples and hands-on practice. So, we designed our new title, How to Diagram Every Sentence, to meet that need. This book offers students (young and old) a hassle-free way to get hours of sentence diagramming practice. As they complete each exercise, students will learn how to fix sentences that don't work and write sentences that do. In addition, they will immerse themselves in the writing of master wordsmiths. And they will be able to practice each rule taught in The Diagramming Dictionary.
Note: This title is not designed to be a standalone product. It is a practice workbook that pairs with our title The Diagramming Dictionary.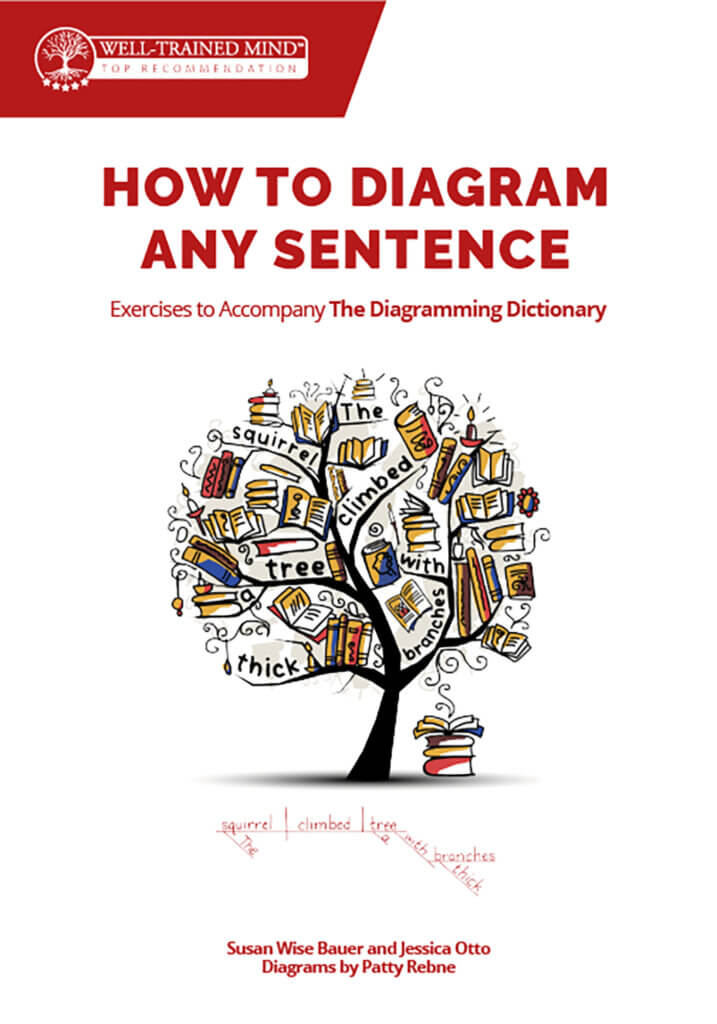 Here is the product description from our website:
Practice diagramming over 100 sentences by masters of the English language, and learn how to analyze and understand clear, effective writing. (Using this book requires The Diagramming Dictionary, which explains each rule.)
Diagramming a sentence shows you how it is (or isn't) working, and unlocks the door to clear, balanced writing. These exercises by grammar experts Susan Wise Bauer and Jessica Otto use sentences by classic and contemporary authors to give students practice in every diagramming rule covered in The Diagramming Dictionary, from the simplest noun-verb sentences to challenging, complex pieces from Dickens and Austen.
How to Diagram Any Sentence is the perfect skill-building practice book for anyone who wants to communicate with clarity and precision.
We are so excited to bring this new title to you all! Check out our amazing editor, Justin Moore, unboxing the first copies, fresh from the printer:
Upgrade your writing with high-quality practice exercises. You can purchase a physical copy or PDF copy HERE.