Now available from Well-Trained Mind Press!
The Story of the World Volume 3, Revised Edition
A beautifully revised edition of the classic world history for children.
by Susan Wise Bauer
Now more than ever, our children need to learn about the people who live all around the world. This engaging guide to other lands weaves world history into a storybook format. Designed as a read-aloud project for parents and children to share (or for older readers to enjoy alone), this book covers the major historical events in the years 1600-1850 on each continent, with maps, illustrations, and tales from each culture.
Newly revised and updated, The Story of the World, Volume 3 Revised Edition includes a new timeline, 48 brand-new illustrations, and a pronunciation guide for unfamiliar names, places, and terms. It is compatible with both the revised and original editions of the Activity Book.
---
The newly revised comprehensive Activity Book and curriculum guide makes history come alive for your child; a perfect accompaniment to Volume 3 of Susan Wise Bauer's The Story of the World series.
Don't just read about history–experience it! Color a picture of Captain Cook meeting the people of Hawaii, learn how to write in Persian, play the Battle of Bunker Hill board game, and pan for gold. Designed to turn the accompanying book The Story of the World, Volume 3 into a complete history program, this Activity Book provides comprehension questions and answers, sample narrations, maps and geography activities, coloring pages, lists of additional readings in history and literature, and many simple, hands-on activities designed for grades 3-6.
Revised and updated with 45 new coloring pages, new game boards, updated literature lists to include the best books from the past fifteen years, and more!
This Activity Book is compatible with both the original and the revised editions of the text.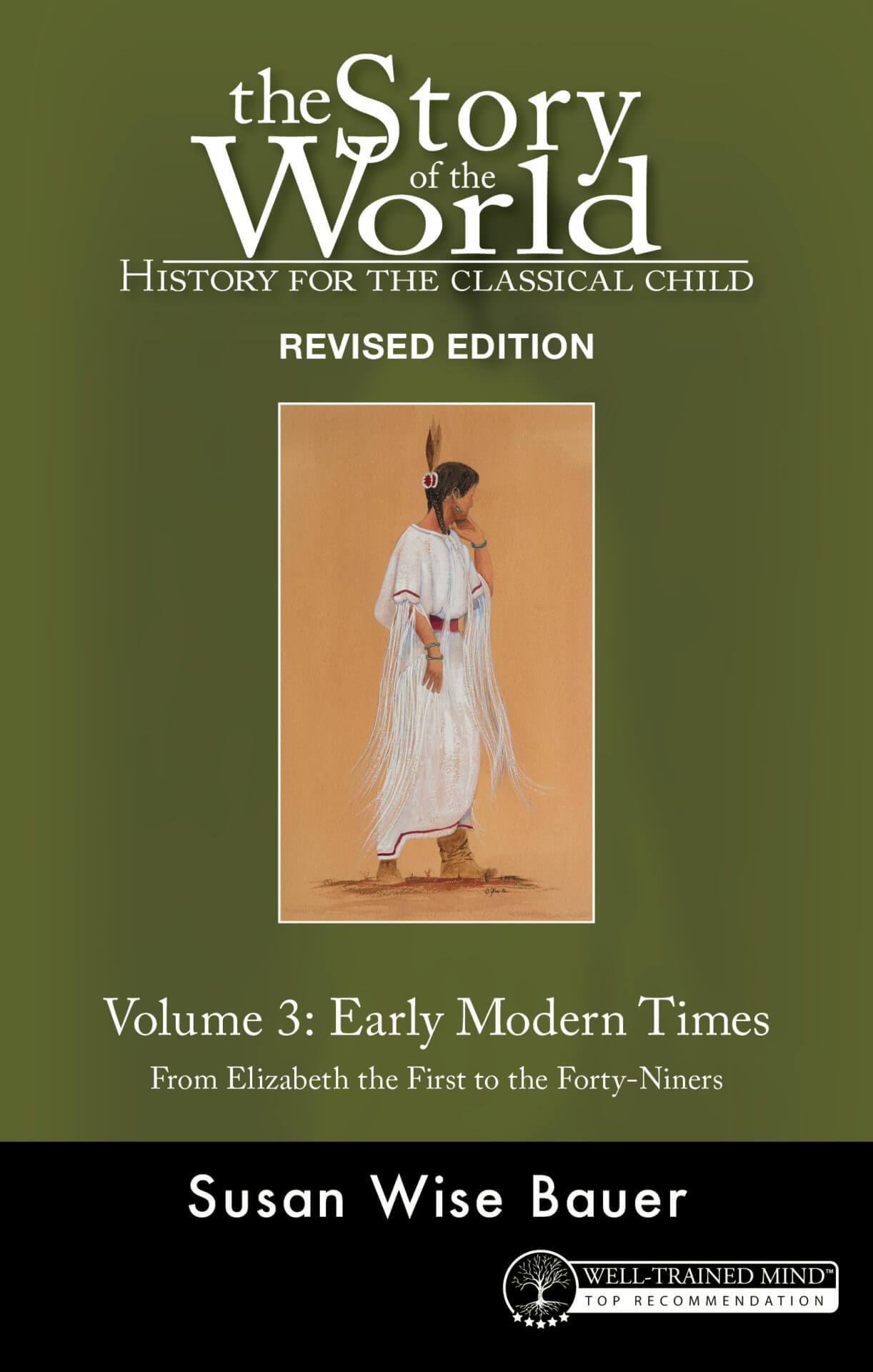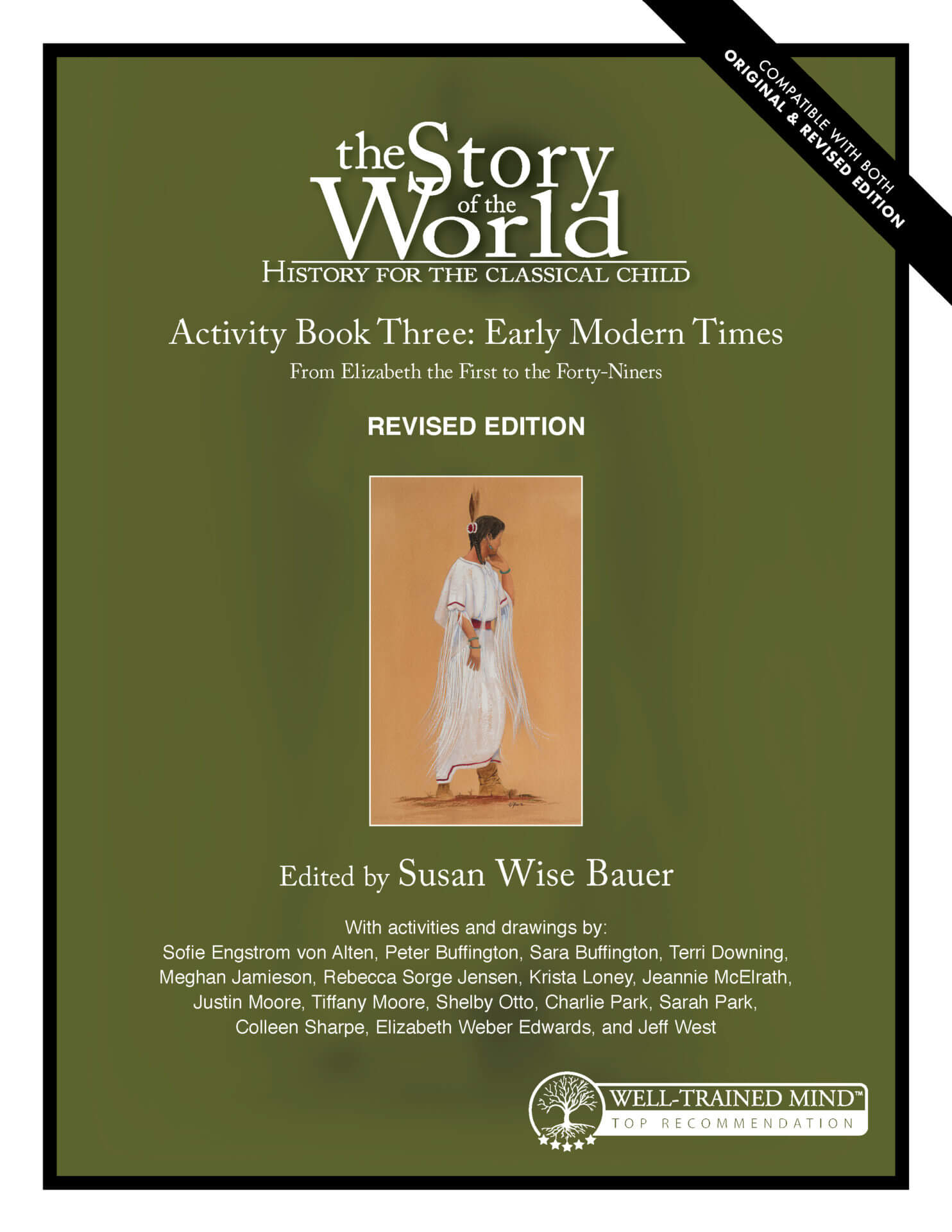 In this video, Susan Wise Bauer and WTMP Editor Justin Moore introduce Story of the World vol, 3, Revised Edition:
Try out the Revised Edition for Free!
Subscribe to our newsletter and get the first two chapters of Story of the World Vol. 3, Revised Edition. Material includes:
Text
Activity Book
Test and Answer Key
Audiobook
Note: this comes as a zipped file. That will require Mac users to download it on their laptop or desktop.